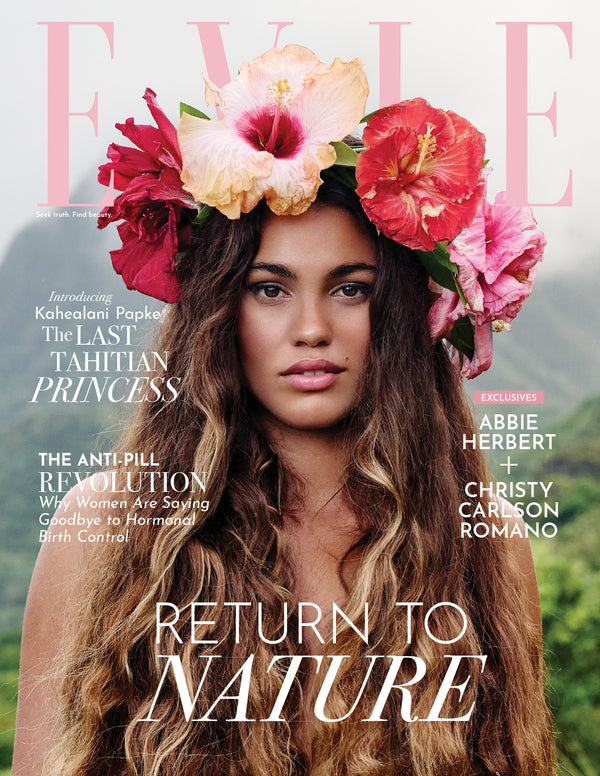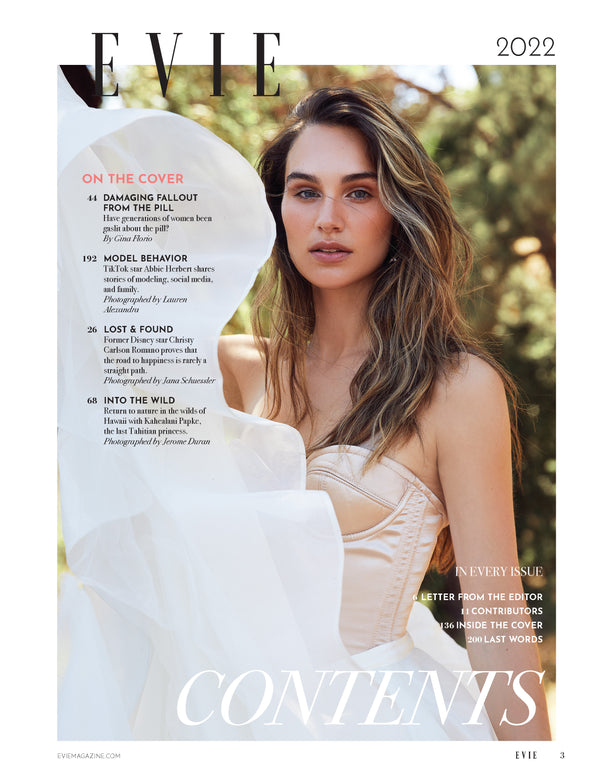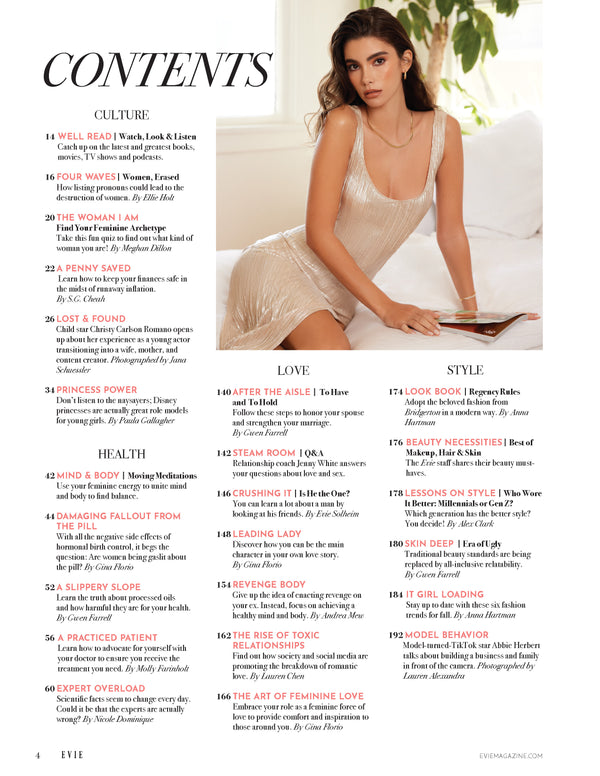 This is not your typical magazine! Designed, produced, and printed in the US on thick, glossy pages, taking the form factor of a coffee table book. Evie's 200-page 2022 Limited Edition Issue is all about a "Return to Nature." We are proud to introduce our discovery of the last Tahitian Princess, Kahealani Papke. The great-great granddaughter of Queen Marau, Tahiti's last queen, stars as our cover girl in a stunning editorial shot in the historic Valley of the Kings on the island of O'ahu.

This issue features exclusives of mega-influencer Abbie Herbert, actress Christy Carlson Romano, and supermodel Cindy Mello, along with original photoshoots by world-renowned photographers. One-of-a-kind content with no third party ads! Available in limited quantities for a limited time.
 $19 off your order if you include Evie Print 2021 in your purchase and use coupon code WHYNOTBOTH at checkout.